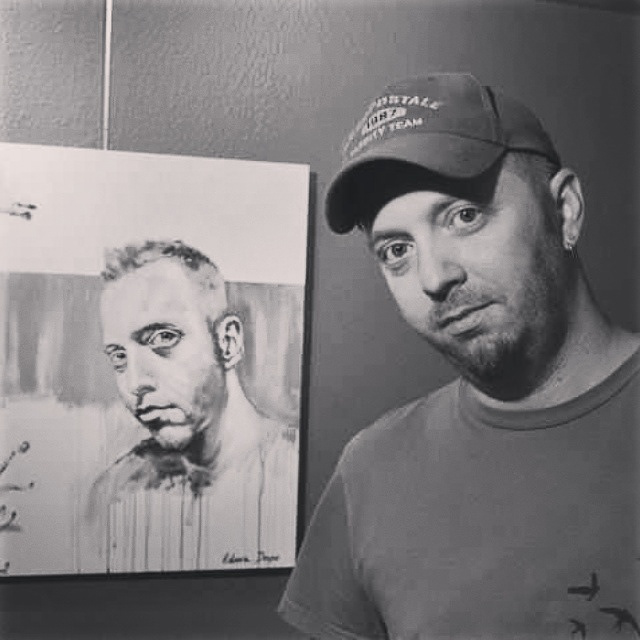 ​Native to Phoenix, Arizona, Warren Norgaard works in various mediums of creative expression, including poetry, drawing and painting, ceramics, sculpture, and multimedia digital work, but his true calling is in the Glass Arts.
For over 20 years, Warren has worked in various glass mediums, including stained, blown, and fused glass.  His work is displayed and sold throughout the US, including showings at the Albrecht-Kemper Museum of Art and the Glass Craft and Bead Expo, the largest event of its kind in the United States.  He continues to win awards from around the country.
His poetry appears in copious publications, including Sauce*Box, Mind Caviar, and Papier Machete.  His first book, There Is a Tomorrow, co-written with John Gilgun, was published in 2007.  He is currently working on a second book.